Quiz: Is Your Kart Properly Maintained?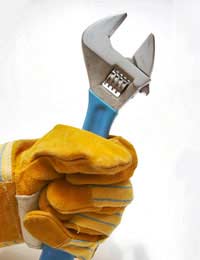 Maintaining your go kart might seem like a major chore, but it needs to be done to make sure that your go kart is performing to the best of its ability and that it is safe.
Kart maintenance is necessary during the karting season, as well as at the beginning and end of the karting season.
Despite this, many karters do not take the time and effort to make sure that their go kart is being properly maintained and this can then have a knock-on effect on your karting abilities.
Take our quiz to see whether your go kart is being properly maintained!
Punctures
1.
If your go kart develops a puncture, how would you personally repair the damage?
A) It rarely does as I use a tyre sealant to protect against punctures. However, if a puncture does occur, I use an inner tube puncture kit for minor repairs on tyres with inner tubes, or a tubeless tyre repair cord for minor repairs on tyres without inner tubes
B) Patch the puncture up as much as I can at the time and then use the inner tube puncture kit or tubeless tyre repair cord when I get chance
C) Patch it up with some tape and hope for the best
Chain Maintenance
2.
Are you able to size your go kart's chain properly and adjust the chain tension if necessary?
A) Yes, I am well aware of how to do this if I need to
B) I have a good idea but I'm not totally sure and would need some guidance or outside help
C) I haven't got a clue how to do this unless I have instructions
3. Do you know when you should replace the chain altogether?
A) When it is no longer tight enough and does not fit into place properly
B) Once it starts to wear too much
C) If it snaps or breaks
Oil Maintenance
4.
How often do you change the petrol in your go kart?
A) When my go kart's running time has exceeded the recommended number of hours for the engine in question
B) Once a season
C) I wait for it to run out and then put more in
End Of Season Karting Maintenance
5.
When a karting season ends, do you make a point of draining as much petrol as possible from your go kart's engine before it goes into storage for the off-season?
A) Yes, I always do this as a matter of principle
B) I try to do this but I sometimes forget to
C) No, I can't be bothered to do this
6. Do you know how to ensure that your go kart's brake and throttle cables have less of an opportunity to be affected by off-season storage?
A) Yes, and I always make a point of doing this as part of my end-of-season maintenance once my go kart has finished for the season
B) I am aware of what I should be doing, but I do not always follow through on this
C) I have no idea how to do this
Pre-Season Kart Maintenance
7.
When you bring your go kart out of its off-season hibernation, do you have a good look at the tyres to make sure that dry rot has not set in?
A) I conduct regular checks on the tyres well in advance of the start of the season so that I can deal with any dry rot before it becomes a problem
B) Yes, but as I store my go kart out of the wet, dry rot is rarely a problem
C) I don't know what dry rot is
What's The Verdict?
Mostly A's
: Well done! You seem to have a good idea of how to keep your go kart well maintained, although you may skimp on the odd area. Generally speaking, your go kart is looked after during the pre-season preparation and end of season, as well as during the all-important karting season, so keep up the good work!
Mostly B's: You have a rough idea of what you should be doing to maintain your go kart properly, but you do not always do so. There are likely to be some areas that you can improve, although this may well require extra dedication in time and money.
Mostly C's: Your go kart knowledge needs expanding if your go kart is going to perform well and stay safe. You may take the time to maintain your kart occasionally during karting seasons, but make sure that you extend this to pre-season and end of season maintenance too as slacking in these maintenance areas can impact heavily on your go kart's performance.
You might also like...