Quiz: Are You Ready to Move from Karts to Cars?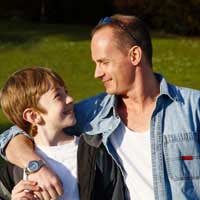 Many karters dream of turning their karting hobby into a professional career, but only a small minority actually manage to climb up to the lower Formulae that are considered to be the stepping stones to success in the likes of Formula One (such as Formula Renault, Formula 3 and GP2).
Even being the best kart racer in your category is not necessarily an indicator of future success. As well as having bags of talent, you also need to possess the determination, fitness (both physical and mental) and financial support to enable you to reach the top. Take our quiz to find out if you are ready to make the jump from go karts to racing cars!
Talent
1.
Are you highly regarded in the karting world?
A) Yes – I am the standout go karter in my class and am tipped as a rising star of the future
B) I sometimes win races but I'm not sure if I register on the radar in general
C) I rarely win races and am struggling to make much of an impact
Physical Fitness
2.
How would you rate your physical fitness?
A) Very good – I never get tired, even on tracks that are physically demanding
B) Fairly good – I sometimes get tired but I can usually cope well during races
C) Not great – I often get tired
3. How good is your upper body strength?
A) Very good – My arms and neck are able to cope well in physical races
B) Fairly good – I can cope well in physical races but sometimes feel it in my arms and neck afterwards
C) Not great – I often struggle to cope on demanding tracks
Mental Strength
4.
Are you able to fully keep your focus throughout races without experiencing any momentary lapses of concentration?
A) Yes – I very rarely lose focus unless something specifically distracts me (for example, a crash in front of me)
B) I can usually retain my focus well but am prone to one or two lapses in most races
C) I often struggle to keep my focus, which often results in avoidable errors during races
5. How quickly do you bounce back from race-related disappointments?
A) I quickly accept it and focus my mind on the next race
B) It knocks me for a while but it rarely affects preparations for my next race
C) I dwell on it for days afterwards and it has a big knock-on effect on my preparation for the next race
Financial Backing
6.
Are you confident that you can secure the necessary financial sponsorship to pay for a professional or semi-professional motor racing career? This can include sponsorship from businesses or financial support from your family.
A) Yes – I already have sponsorship in place or am very close to doing so
B) I've had some interested parties but nothing is in place at the moment
C) I've yet to have any interest in this department and am worried about whether I will be able to scrape enough money together
What's The Verdict?
Mostly A's
: Well done! You seem to be on the fast track to leaving your karting days behind you as you have the necessary skill and drive, and are prepared to put the hard work in to make your dreams become reality. As long as you can secure enough financial sponsorship to back this up, you should be ready to make the jump up to the lower Formulae of car racing.
Mostly B's: You may have the basic talent to succeed in car racing, but you are missing some crucial elements that are also necessary to make it in the various Formulae. This will most likely to be related to your fitness and attitude towards hard work.
Mostly C's: As much as you may love to compete in karting races, it doesn't seem that you have what it takes to move up a level in motor sport. Although you may possess enough talent, you are found wanting in terms of your fitness, dedication or ability to secure enough financial backing to meet the high costs of car racing.
You might also like...