Nutrition For Go-karters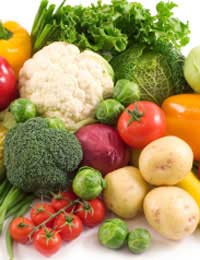 Go karting is about more than driving the go kart, as nutrition is an often overlooked element. Inadequate nutrition can ultimately result in dehydration and low energy levels. During a race weekend, this is especially important, and can be very detrimental if you get it wrong. This article offers advice on nutrition for go karters.
What should you be eating and drinking?
Eating a healthy, balanced diet is important for everyone, but this is especially true of professional sportsmen and women. During a race weekend, there are certain foods that you should take care to stock up on if you want to perform at your best. This can be divided into several key aspects of the race and its build-up:
Pre-race nutrition: Fresh fruit is a good idea on the night before a race. This is easy for your body to digest, and it is less likely to leave you feeling bloated and heavy on race day. It is not advisable to eat any kind of food that is likely to lie heavily on your stomach, as this can hinder your driving on race day.
Race day nutrition: On race day itself, you should stock up on carbohydrates and proteins, especially at breakfast time. Good examples of ideal breakfast foods are scrambled eggs on toast. For lunch and dinner, you should also stick to foods that are rich in carbohydrates, such as pasta, chicken, fish or rice. Foods that are rich in carbohydrates and proteins are a good source of energy. However, they should be balanced with other food groups, such as fresh fruit, vegetables and dairy products to make sure that you have a properly balanced and nutritious diet.
As far as drinks are concerned, water is the best option. You need to drink the equivalent of eight glasses per day to avoid the risk of dehydration.
What should you not be eating and drinking?
For both pre-race and race day nutrition, stay away from junk food. If this forms any part of your everyday diet, it should be as small as possible, as junk food contains no nutritious value. It tends to make you feel tired and sluggish if you eat too much. Because of this, it should be reserved for treats and special occasions only.
Likewise, fizzy drinks should also be avoided. As with junk food, they contain no nutritious value, and are full of sugar, sweeteners and preservatives. They have no real benefit for your driving performance, and the initial energy burst that they provide is often short-lived. If you want an energy fix, a sports energy drink can be a better option.
If you have never previously paid much attention to nutrition as part of your pre-race go karting preparation and race day go karting routine, you should make a point of incorporating it. To perform at the optimum level, your mind and body need to be in the best possible shape. Nutrition should work alongside fitness to keep you the best physical advantage over your rivals.
You might also like...
Boom this really worked as I usedto weigh 6"6 stone but now I way a whopping 4"5
Bamson
- 24-Jun-18 @ 6:29 PM