About Our Site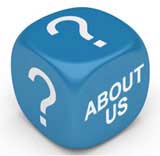 GoingKarting was formed to offer a unique reference point on comprehensive go karting tips and advice.
Go karting is a fun sport that can be enjoyed by people of all ages. GoingKarting offer informative articles and features for people of all abilities. Whether you are a beginner or already have go karting experience, we provide comprehensive knowledge on numerous aspects of go karting. The Getting Involved category offers advice on getting started in go karting through activities such as go karting parties, corporate go karting and go karting open days. If you are worried about the financial side of go karting, the Getting Started category discusses issues such as how much you can expect to pay, and offers an introduction to the sport for newcomers.
If you intend to become involved in go karting on a more regular basis, the Fitness, Karting Maintenance, Racing and Safety categories offer practical advice on becoming a fully-fledged go kart racer. In the Videos category, you can see how-to videos for racing techniques such as overtaking and cornering safely, plus guides on safety equipment amd race flags. We even have a Professional Karting category for youngsters who have their eye on becoming a professional racing driver in the future. Here, you can find information on gaining all-important financial sponsorship, getting go karting insurance, and moving from go karts to racing cars.

Related Articles in the 'Site Information' Category...