Why Do Fitness Work for Go Karting?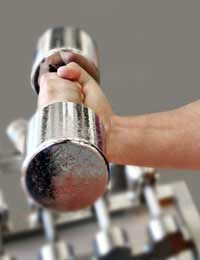 Doing fitness work is an essential part of becoming a successful go kart racer. Go kart racing is a very physical type of sport, despite the fact that people who are not involved in the sport often feel that this is not the case. Many go karters overlook fitness work in favour of perfecting their driving skills. This is often a mistake though, as working on your fitness can go a long way towards making you a more all-round go karter.
Becoming an All-round Go Kart Racer
Your average go kart race can be very demanding in terms of the physical stress that your body is placed under. As well as the physical side of things, go kart racing is also mentally demanding as you need to be fully concentrating at all times. You will generally find that the more successful go kart racers have better fitness than those who concentrate predominantly on their racing skills. If you want to improve your go karting skills, working on both is highly recommended.
Fitness Areas to Work On
After a go kart race, it is likely that there are particular muscles that will be more uncomfortable than others. This is an indication that you should pay more attention to them in your fitness work. The G-forces that affect your body during go karting can play havoc on your neck muscles if you do not spend time incorporating it into your fitness work. It is possible for the vertebrae in your neck to be damaged as a result of the G-forces. Your arms can also be affected. Focusing on your upper body should be a big part of your fitness work, followed by strength endurance work.
Improving Your Racing
Strength endurance work will allow you to compete at a high level as you are less likely to feel tired and drained in the middle of a go kart race. If you skimp on the fitness work, your rivals can easily gain an advantage on you in both the physical and concentration stakes. It is not hard to see how this can impact on your performance and racing results.
Working on your fitness can help you to become a better go kart racer. Fitness work is often sidelined or ignored in favour of go karting skills as many go kart racers believe that this is the best way to improve as a go kart racer. While perfecting your go karting skills is obviously important, doing fitness work can have several benefits. Firstly, it can improve your stamina and strength endurance, which can have huge benefits for your go kart racing performances. Secondly, it can help to improve your concentration levels, as the physical and mental sides of go karting go hand in hand. The most successful go kart racers will often spend a significant amount of time doing fitness work alongside perfecting their go karting skills, which means that you will often be at a big disadvantage if you do not do this too.
You might also like...