Mental Toughness for Go Karting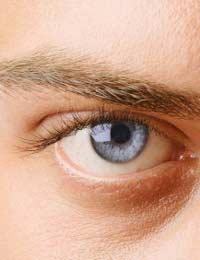 To successfully perform at the optimum level in sport, you need to be mentally tough. In go karting, this involves the ability to maintain focus throughout a race, along with motivation and self-belief. This article discusses mental toughness in go karting.
Why is mental strength important?
If you have a higher mental strength than your opponents, it can give you a definite edge over them. As well as a stronger performance in races, this also includes having the edge in terms of training and the ability to bounce back from setbacks such as a bad race or a poor training session. Generally speaking, the mentally tough are usually well prepared for races and are able to withstand intense pressure.
What is mental strength?
There are several different components of mental strength and toughness. These include:
Self-belief: In top racing driving, drivers have a firm belief in their ability and refuse to back down until the chequered flag. To some, this can resemble arrogance, but it is necessary in sport to come out on top.
Motivation: Successful sportsmen and women have an insatiable desire to succeed that constantly drives them. This is the same quality that enables them to pick themselves up after setbacks.
Focus: To compete at the highest level in sport and display your optimum performance, you need to maintain your focus at all times. This includes blocking out potential distractions, and not allowing your personal situation (and that of other people) to influence you. In go karting, this involves ignoring incidents such as crashes to distract you.
Staying positive: It's important not to become disillusioned if things don't go according to plan.
These all combine to produce mental strength. In order to demonstrate your best performance, experts often talk about "getting into the zone" before a race. This refers to the clear head that allows you to achieve optimum performance without succumbing to the pressure of the occasion. For go karting, this can take the form of pre-race meditation to put yourself in the right frame of mind. If you have the necessary focus to be mentally tough, you will probably be able to block out distractions around you to do this successfully. Visualising what you want to happen can also work wonders. This can involve visualising the run down to the first corner or imagining yourself on the winner's podium.
Can mental strength be learnt?
Experts are divided on whether mental toughness is something that can be taught or learnt. Some believe that you have to be born with it or pick it up in your early years, whereas some believe that certain aspects of mental toughness can be worked on, such as concentration, staying positive and self-belief.
Self-belief is key in go karting. If you start to doubt whether you are capable of winning races, driving well or overtaking rivals, it is likely that your performance will follow suit. There is also the possibility that your fellow go karters will pick up on such insecurities and use them to capitalise on their own mental strength.
You might also like...