Personal Development Plans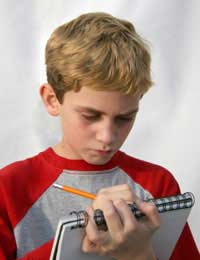 A personal development plan is a plan of action, based on principles of awareness and self reflection. Those who draft personal development plans set themselves goals in order to ensure focus and improvement. Personal development plans are used in all sorts of different contexts, from education to careers and even in sport. Indeed, such plans can prove particularly useful to keen go karters who are set on enhancing their skills, improving their times and winning more races.
Beginning to draft a personal development plan
A personal development plan should not simply detail where you want to go, your dreams and ambitions. It is as much about what you have already achieved as the steps you have left to take. When creating a personal development plan, be sure to document your go karting progress to date. How long have you been go karting for? What are your particular strengths? Have you won any races? Have your friends and family congratulated you on your driving skills? What training have you received? Have you won any medals or certificates? What difficulties have you overcome to get to the stage you are currently at? This process will help you to reflect on all the improvements you have already made, strengthening your knowledge of your particular competencies. Think about the areas where you still have room for improvement, too. Where do your weaknesses lie? Are there aspects of go karting that you neglect or devote less time and attention to?
Think about your aspirations
In order to create an effective personal development plan, you will need to think carefully about the direction you want to take and where you want to be in one year, three years and five years time. Do you simply want to improve your driving skills to help you get the most out of your hobby? Do you want to become the best driver at your local track? Is there a particular competition you would like to perform well in? Would you like to race professionally? It is important to think about your priorities and values at this stage, too. Is technical skill your key priority? Do you want to become well known and respected within the go karting world? Are you keen to introduce others to the thrills of the sport?
Set yourself goals
Once you have a clear picture of where you are now and where you want to be in the future, you are ready to plan the steps that will take you there. Initially, think about what you can do on a daily basis in order to reach your goal. You could improve your diet and nutrition, for example, or go for a daily run to build up your stamina. Next, think about what you could do week by week to improve your skills. You could aim to practice overtaking at every opportunity, or to network more with other go karting fans, online and in person. Then, set monthly and yearly goals. Perhaps you could set your sights on learning to change your own brake pads by the end of the month and you could aim to be doing all your own maintenance and repairs in a year's time.
Be sure to put pen to paper and keep your personal development plan somewhere where you can access it with ease. You could even create a chart or poster that would jog your memory whenever you saw it. Take the time to review your progress and tick off and celebrate your goals as you attain them. Replace them with fresh, higher goals and you will soon be several steps closer to achieving your go karting dreams.
You might also like...