Tips and Advice For Go Kart Race Training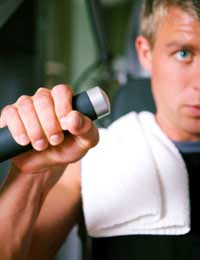 Being able to train yourself for go kart races is an important part of becoming a successful go kart driver. This can take several different forms, including pre-race visualisation, fitness and diet, but the most effective race training involves a combination of all of these. This article offers tips and advice on Go-kart race training.
Using Visualisation Techniques
Successful go kart racers often use visualisation techniques before a race. This tends to involve picturing the "perfect" race, and how you want it to pan out in an "ideal" world. Of course, this is unlikely to actually happen in reality, but it can help to focus your mind in preparation for the race ahead.
Many drivers also like to spend some time before the race picturing the circuit and working out how they will approach the corners and other challenges.
The Importance of Good Fitness
Go karting (and motor racing in general) is a highly physical sport. The G-forces that affect your body when taking corners can have a big impact on your neck. In extreme cases, the vertebrae in your neck can be damaged, and can also affect your arms.
The physical demands of the sport require go kart drivers to be extremely fit. As well as enabling your body to cope with the physical side of racing, fitness also allows your mind to be in tip-top condition. Physical fitness goes hand in hand with mental fitness.
Poor fitness levels often result in you getting tired quicker than your rivals, especially if they have superior fitness to you. This can have a knock-on effect for your concentration levels, which can ultimately cost you in terms of performance and results.
Recommended fitness training includes doing push-ups, sit-ups and pull-ups. The idea is to work on your general stamina and upper body strength without focusing too closely on individual areas. Cardiovascular exercises such as running and cycling are also good for building up your general fitness.
A Good Diet For a Race
Your diet is more important than you might think, particularly during a race weekend. It is the little things that can sometimes make all the difference to the outcome of the race. The night before the race, fresh fruit is a great idea, as it is easy for your body to digest and won't leave you feeling stodgy.
On the morning of a race, you should be stocking up on foods that are rich in carbohydrates and protein. Scrambled eggs on toast is a good option. Lunch and dinner should also contain plenty of carbohydrates. Pasta is a popular option, as is chicken or fish.
Although carbohydrates are particularly important during a race weekend, they should also be a major part of your diet in general.
If you make visualisation, fitness and diet part of your racing routine, it should make a big difference to your performance and results. It can give you an advantage over your rivals, which is especially important if you are currently on level pegging and struggling to get the edge over them. These tips can turn a good driver into a great driver.
GOING KARTING IS FOR SALE.
This website is for sale [more info].
You might also like...